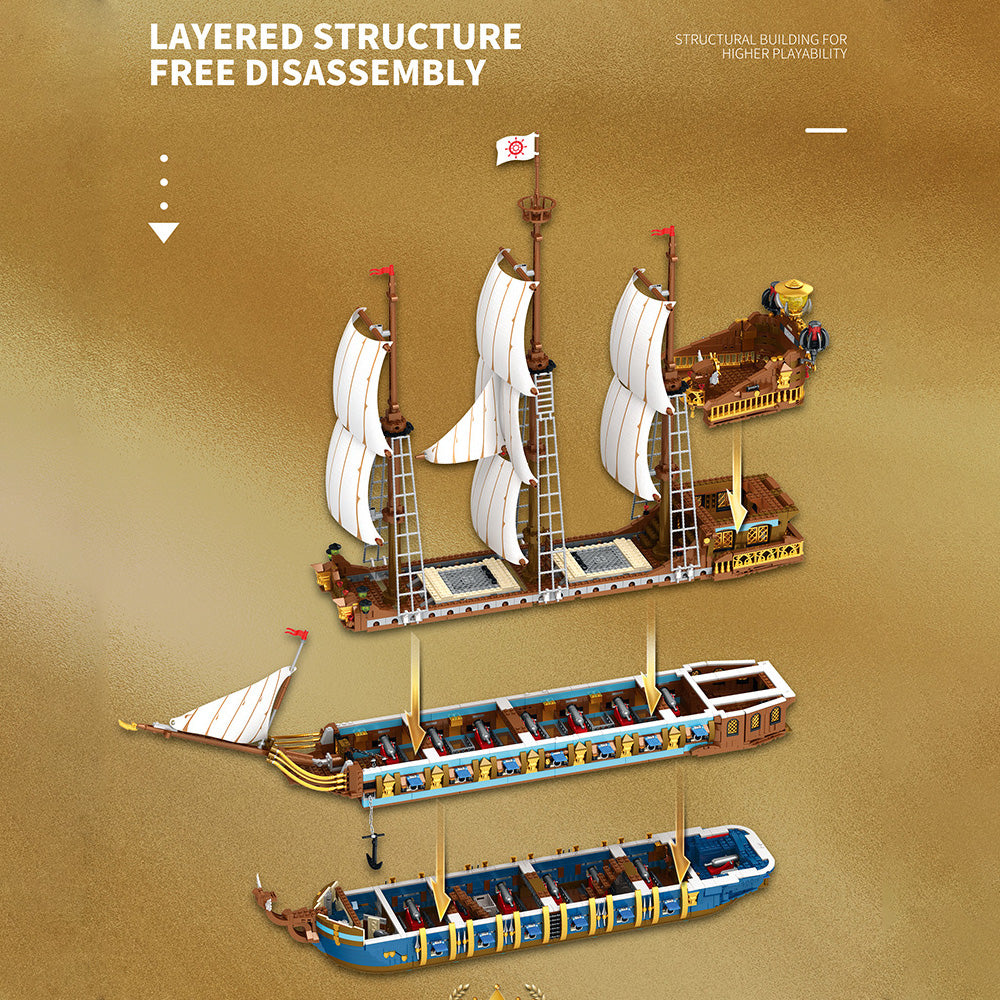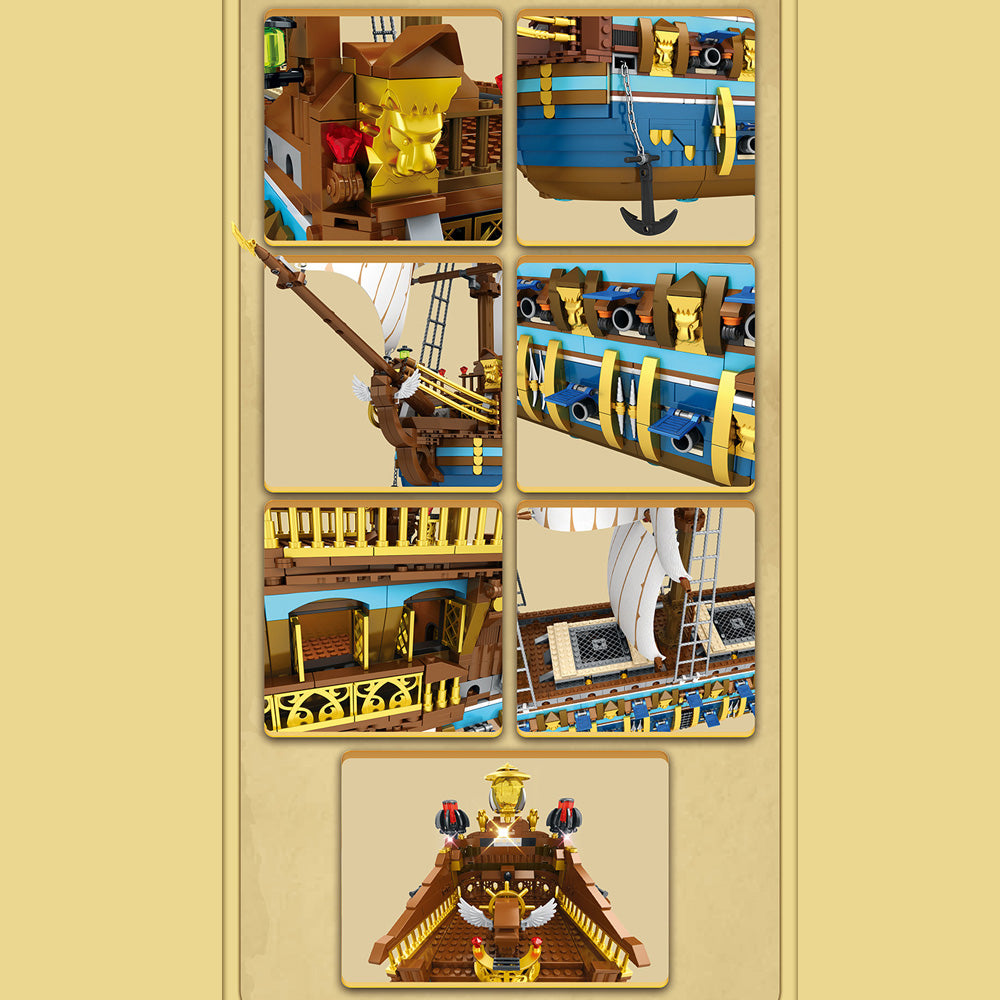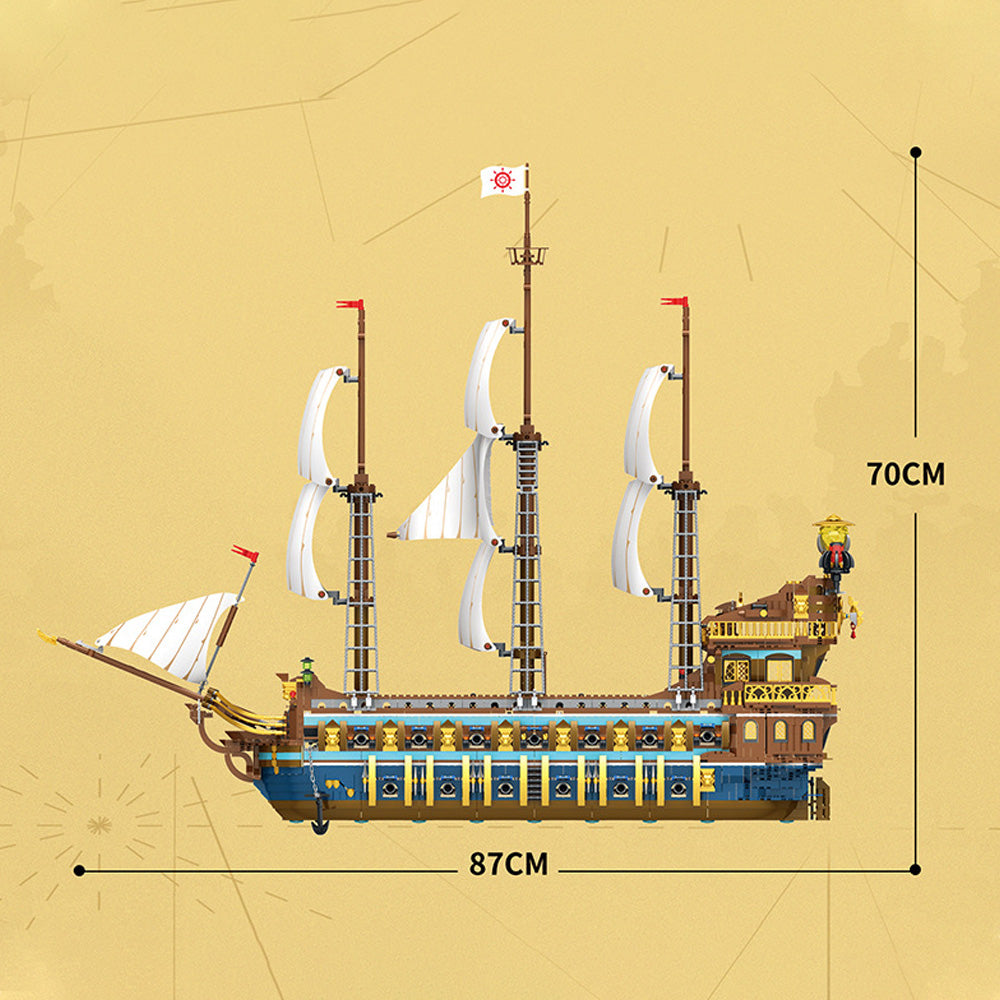 1. MISINI 66011 Nautical Series Royal Sunshine. Simulated three-mast square sail shape design, layered structure without disassembly, strong splicing, smooth surface of building blocks, exquisite shape to relive the classic. Model size: length 87cm, height 70cm.
2. Function: layered structure without disassembly & simulation three-mast square sail shape design & hull details are in place & high-quality sail & cabin, deck, etc. can be quickly disassembled & cannon can fire shells & high-quality gold-plated parts.
3. The pirate ship itself is very stable and constructive is very attractive. The pirate captain is 87 cm long and 70 cm high. This beautiful model kit impresses with its excellent attention to detail. Many details can also be an option for building toy lovers.
4. Value: Modular design is easy to build, and through technical products, it can improve agility/thinking ability/concentration/memory/imagination/creativity. At the same time, it can improve the hands-on ability when building blocks.
5. The 3162 particles are all made of environmentally friendly materials and high-precision mold injection molding, including professional and detailed assembly instructions, clear construction steps, and easy installation and disassembly. Each panel is fixed in place, if you have any suggestion, please contact us in time.